Santa Clarita Probate Attorney
What Is Probate in California?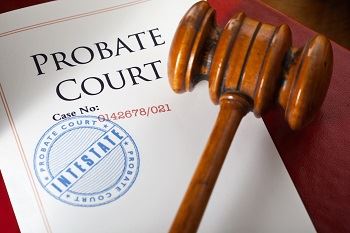 In California, probate is triggered when a deceased individual dies intestate, which usually means the individual did not have a will or any other estate planning documents. However, probate can also happen if the deceased person had a will without any trust administration, especially if the deceased owned real estate. Probate can also take place when the heirs of an estate disagree or contest the decedent's estate documents. The court will then oversee and handle the matter using California's laws of succession.
Losing a loved one is never easy and dealing with the financial and legal stress of the loss can be an additional burden during an already emotional time. At O'Hare Law Office, our mission is to stand with you throughout the probate process, offering our honest advice and compassionate legal care. The relationships we build with our clients are important to us, and we work hard to get to know you and your situation to tailor a legal solution to your family's needs.
Contact O'Hare Law Office online or call (661) 250-6861 for a consultation with a Santa Clarita probate attorney. We serve the Santa Clarita Valley and the greater Los Angeles area.
What Is the Probate Process in California?
There are many steps to the probate process. These include:
The court authenticates the last will and testament
The court appoints an executor or administrator to settle the estate
The executor locates the decedent's assets
The executor notifies creditors of the death and then pays any debts
The executor prepares and files final tax returns
The executor assists in distributing the estate
Authenticating a will typically involves a court hearing. All beneficiaries and heirs will be notified of the hearing. At the hearing, beneficiaries and heirs will have a chance to contest the will or object to the will going into probate. They may also object to having an executor appointed.
What is the Executor's Role in the Probate Process?
If an executor is appointed, it may or may not be necessary for them to post bond before they receive a letter of testamentary. This is a letter from the court that authorizes them to enter the transaction on behalf of the estate. Bond works like an insurance policy. It will kick in and reimburse the estate in case the executor makes an error that financially damages the estate and its beneficiaries.
Expect the executor to do a lot of investigation. They will need to locate assets, such as:
Real estate property
Cars
Collectibles, etc.
As well as review documents, including:
Insurance policies
Tax returns
And more
It is also the executor's job to identify and notify all creditors of the decedent's death and ensure all creditor claims are paid. They have the ability to reject the claims if they have reason to believe they are invalid.
Then, they will file the decedent's final income tax return for the year they died. Estate taxes will also be calculated and filed. Finally, the executor petitions the court for permission to distribute what is remaining to the beneficiaries listed in the will. The court can only grant permission after the executor has submitted proof that they completed every financial transaction per the probate process.
The Probate Process With/Without a Will
If there is a last will/testament that has been drafted prior to an individual's passing, the probate process will review the will and will follow the wishes that are written. However, if there is no will, the beneficiaries of the deceased will inherit the assets according to California's laws.
An administrator will be selected, they will oversee the probate process to ensure that the assets are distributed properly. At O'Hare Law Office we provide each of our clients with personalized options so the probate process can be as efficient as possible.
Contact our Santa Clarita probate attorney if you are in need of probate assistance. We look forward to hearing from you and discussing your case.
How Long Does Probate Take in California?
The probate process in the state of California can take as little as nine months. The complexity of the case is what determines the time frame. On average, it will take about a year to a year and a half to complete the probate process.
Is Your Estate Required to Go Through the Probate Process?
The estate is required to go through probate whether or not the deceased had a will when they passed away. If the value of their assets is less than $150,000 and there is a will, probate is not necessary. If you are confused trying to figure out if your estate will be required to go through the probate process, we are here to help! Contact the O'Hare Law Office - our Santa Clarita probate lawyer has experience dealing with a variety of probate needs.
What Documents Do You Bring to a Probate Attorney?
When you are entering the probate process you will need to provide your attorney with the below documents during your appointment:
The Death Certificate
Most Updated Bank Statement
Retirement Documents
Relatives' Contact Information
Valid Will/Trust
Documents for Assets
The probate process may seem perplexing but the Santa Clarita probate attorneys at the O'Hare Law Office are here to help assist you through it. Call us today to discuss your options!
How Can a Santa Clarita Probate Lawyer Help Your Situation?
At O'Hare Law Office, our probate attorney offers guidance for successor trustees, executors, and beneficiaries going through the probate process in the greater Los Angeles area.
This includes helping our clients with the following:
Complex court hearings and paperwork
Contesting a will or trust
Contesting allegations of mishandling estate assets
Paying debts of the estate
Distributing the estate's assets and property
Assets or property that are jointly owned, or an estate that is governed by a living trust, generally do not have to go through probate, which is why it is important to consult with a lawyer about the benefits of an estate plan. At O'Hare Law Office, every client matters, and we offer personalized solutions tailored to your specific situation. Call us at (661) 250-6861 and schedule a case evaluation to learn how our probate attorney can help you and your family. We always provide a comfortable and welcoming environment at our Valencia location so we can have real conversations about the course of action that may be best for your family.
Los Angeles County Probate Attorney Representing Your Estate Needs!
A proper estate plan doesn't have to be expensive or complicated as most people think. The creation of a concise and well-written estate plan, on the other hand, can save you countless costs and eliminate several hassles that often accompany inheritances. We offer a wide variety of estate planning tools, catering to every kind of estate and offering plans that are tailored to your needs, not just living trusts.
There is no one-size-fits-all estate plan. The specificity of an estate plan is imperative due to the multitude of factors involved. It is our profession to spot each factor and take it into account when drafting a living trust or probate. When planning an estate for a modest and straightforward estate, we aim for efficiency and practicality.
In addition to estate planning for inheritance purposes, O'Hare Law Office also recognizes that it can be used for asset protection, tax efficiency, and other purposes. By creating an estate plan, you can optimize the value of your estate, create contingencies for emergencies, problems, and incapacities, and eliminate uncertainty for your family, ensuring that you always have a plan at hand, if something unexpected happens.
For a case review, call O'Hare Law Office at (661) 250-6861 or contact us online. Begin resolving your probate matter today with a probate attorney in Santa Clarita.

Why Turn to O'Hare Law Office?
In-Depth Consultations

Discuss all of your options with a professional attorney before taking the next step.

Seasoned Planners

Our team has a wealth of knowledge to offer for your estate planning matters.

An All-Encompassing Solution

We can help you create a plan that is fully cohesive and in alignment with your best interests.

Stress-Free Process

Our insight and years of estate planning experience afford us the ability to make things easier.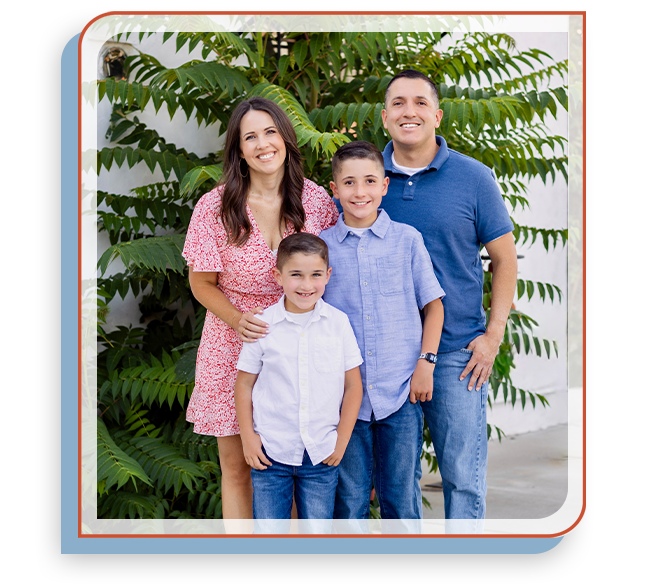 There for Our Clients Every Step of the Way
What They Have to Say About Our Estate Planning Services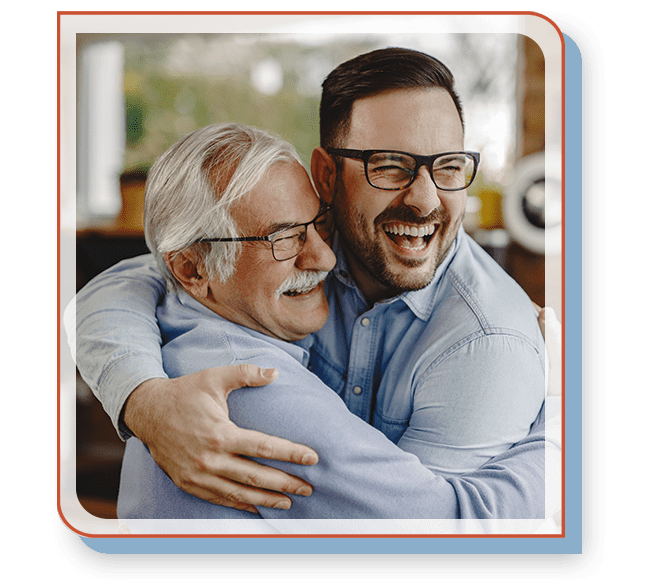 Working with Edward and his Team to create my Living Trust was incredible! - Mike M

Mr. O'Hare was very attentive and engaging as we spoke... - Erik W.

[Allison] did it with kindness, care and genuine concern. - Keilana D.

Edward is very knowledgable and patient when answering all your questions, no matter how many times you ask. - Athena

He was extremely patient and answered my many questions no matter how many times I asked the same question. - Carol F.